GVGGS Gift Pup Program
You might be wondering "What is the Gift Pup Program?,  How do we qualify for a gift pup?"
Code Of Ethics and Gift Pup Program
Coming from a family in the Midwest that had many self employed members, good business ethics and community involvement were a priority and still are today. At GVGGS we strive to provide you with the best results of our hard and committed work for the GSD Breed.
Gift Pup Program
As a part of giving back to the community, we incorporate our gift pup program. Out of every litter regardless of the litter size, we place gift pups at no charge through a Veterinarian referal program.
Local clinics are familiar with our program and refer families to us who have had a GSD or canine tragedy outside of their control and have lost their young companion pet. There are no hidden strings and pup placement for the families are done inconspicuously and with the same quality and integrity as with our purchasing clients.
We have been so blessed and feel giving back to the community is an honor and privilege.  Pleasing and serving the client is rapidly becoming a lost art. We will work hard to support you with help, information and our open door policy during the entire life of your dog.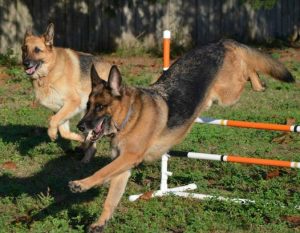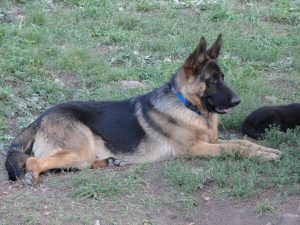 Honor, a guide dog for visually impaired Kathy Young.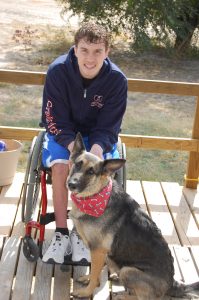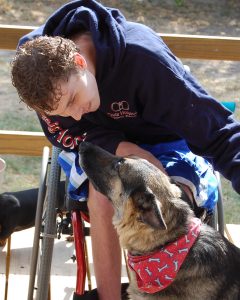 Beauty is a companion for Shaun Hicks.
Recognizing Our Gift Pups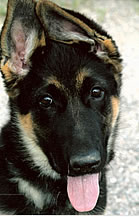 The Zing family's puppy: Lucy.

Laverna Alby's puppy: Mesa.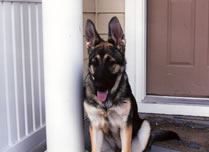 Mesa at six months.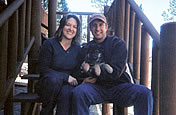 Jason and Jennifer Grant's puppy: Nadja.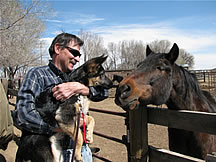 Nadja at five months.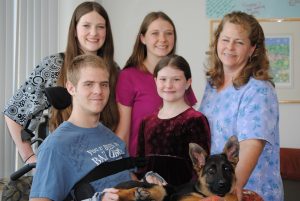 A pup placed with a Craig Hospital patient as a Working Companion.