A Letter From The Demuth's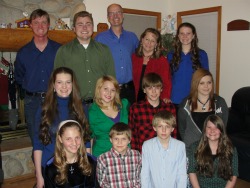 We are a Christian family, committed to serving our Lord Jesus Christ.  We live in Conifer Colorado and have been blessed with 11 awesome children: Joshua 29, Jeremiah 28, Emily 26, Molly 24, Eileen 24, Sarah 23, Jacob 21, Katherine 20, Joseph 19, Bethany 19, and Samuel 17.
Hal is an Engineer at a consulting firm in Littleton CO, an incredible Husband and Father. Monette is a full time Domestic Engineer..i.e. loving Wife and Mother for our family of 13.
Geschenk Von Gott German Shepherds (formerly Waterton Canyon German Shepherds) means "Gift from God German Shepherds" as we believe that every pup born into our home has a family and human relationship they are destined to find. You can read more of our breeding and placement philosophy in a letter called Our Hearts to Yours".  This further explains the stewardship beliefs of our Pup placement at GVG German Shepherds.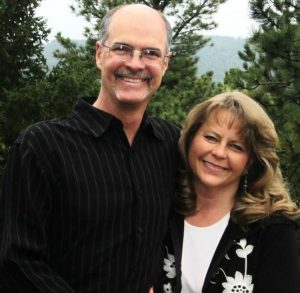 We are committed to serving you and our companion animal friends in the spirit of God's care and love.
May you be entirely blessed by our service to you as you look for the that very special GSD pup for yourself and your family.
Sincerely,
Hal, Monette and the Demuth Family
Geschenk Von Gott German Shepherds